Arlenweg 12
Dornbirn
Vorarlberg
Austria
6850
Details

---

Consumers Paradise

Consumers Paradise is all about tattoo art, weed art and other cool themes | the first streetwear shop of its kind!

At Consumers Paradise you will find streetwear products from the following categories

Hosen
Leggings
Shirts
T-Shirts
Polo-Shirts
Pullover
Hoodies
Caps
Accessoires

You can pay with crypto currencies at Consumers Paradise? How does that work?
Very simple! You select your products, go to the checkout and Consumers Paradise directs you to Coinbase Commerce (the platform to take payment) and you send from your wallet the appropriate amount of BTC (or the currency of your choice).

Map

---

No Records Found

Sorry, no records were found. Please adjust your search criteria and try again.

Google Map Not Loaded

Sorry, unable to load Google Maps API.
Related listings
No listings were found matching your selection. Something missing? Why not add a listing?.
Search
Address:
Arlenweg 12
Dornbirn
Vorarlberg
6850
Austria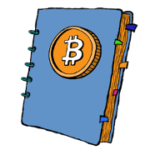 Unterstütze Coinpages