Marburger Str. 2
Berlin
Berlin
Germany
10789
Details

---

CryptoWoo is a payment plugin for WordPress in combination with WooCommerce.

CryptoWoo is a digital payment plug-in for WooCommerce.

It enables WooCommerce merchants to accept Bitcoin, Dogecoin, Litecoin, BlackCoin and Dash in their WordPress-based webshop. Through the ShapeShift integration, other crypto currencies can also be accepted.

To use the plugin in your WordPress site, you must have WooCommerce installed. CryptoWoo then extends WooCommerce to include payment options for crypto currencies.

The special thing about the WooCommerce plugin is that it operates independently of a Bitcoin payment provider. Many Bitcoin payment providers provide free plug-ins for crypto currencies. For this, however, the payment must be processed by the corresponding provider.

What CrypoWoo does not do is to automatically pay out in Euros to your bank account. You get your coins on your own wallet and can then exchange the coins on the exchange itself.

But if you want to remain independent, CryptoWoo is the perfect solution.

With the CryptoWoo plugin the coins are sent directly to your own wallet.

You can run CryptoWoo with your own Full Node, use your account with the wallet service provider such as block.io or your HD wallet.

For the connection to a HD Wallet (Hierarchical Deterministic Wallet) there is an add-on. The HD Wallet Addon is compatible with Electrum, Mycelium, Trezor, Ledger Wallet, Electrum-LTC, Coinomi

To process payments in the shop, it is necessary to request current data from the block chain. Merchants have the possibility to choose between different public API providers. Available API providers are blockcypher.com, chain.so, block.io smartbit.com.au and the Insight API.

The entire payment process takes place in your online shop. Customers are not redirected to any other website or customer data is not passed on to a third party.

The price of the digital currency is calculated in real time and displayed to the customer.

Transaction checks by BlockCypher or Block.io eliminate the risk of a 0 confirmation transaction.

CryptoWoo does not charge any fees other than the software licence. There are also no transaction fees. The network fees (mining fee) for forwarding the transactions are also eliminated, as the transactions are credited directly to the own merchant wallet.

With the HD Wallet Addon the payments are transferred directly to your own address, where you manage your own private key. Since the payments go directly to your address, you can control them yourself without having to rely on the services of third parties.

With the CryptoWoo plugin for WooCommerce, an online merchant can accept multiple digital currencies and retain full control over his coins.

Map

---

No Records Found

Sorry, no records were found. Please adjust your search criteria and try again.

Google Map Not Loaded

Sorry, unable to load Google Maps API.
Search
Address:
Marburger Str. 2
Berlin
Berlin
10789
Germany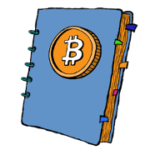 Unterstütze Coinpages