Zeithstraße 108
Neunkirchen-Seelscheid
Nordrhein-Westfalen
Germany
53819
Details

---

film-retter.de digitalise Super 8, video cassettes, photos, slides, negatives, and much more

film-retter.de transfer your film treasures in top quality on DVD. Never set up a projector again, just enjoy it on your TV.
film-retter.de digitise your VHS tapes, Hi8 tapes and many other formats before the picture goes bad or your tape tears.
film-retter.de scan your slides in top quality, with dust and scratch removal on DVD or CD.

film-retter.de VHS cassette in American NTSC format on DVD? Machet film-retter.de of course too.

Accepted are Bitcoin and Ethereum

Map

---

No Records Found

Sorry, no records were found. Please adjust your search criteria and try again.

Google Map Not Loaded

Sorry, unable to load Google Maps API.
Related listings
No listings were found matching your selection. Something missing? Why not add a listing?.
Search
Address:
Zeithstraße 108
Neunkirchen-Seelscheid
Nordrhein-Westfalen
53819
Germany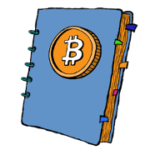 Unterstütze Coinpages