5204 Straßwalchen
Straßwalchen
Salzburg
Austria
5204
Details

---

Domaintechnik offers Webhosting in Austria and domains.
With the homepage construction kit you can create your own website in a few minutes.

Payment is possible via Bitcoin and Litecoin. When placing an order or registering a new customer as payment method "payment on receipt of invoice" and then contact Domaintechnik regarding payment processing.

The accounting department will then inform you about the processing of your payment by Bitcoin or Litecoin.

Map

---

No Records Found

Sorry, no records were found. Please adjust your search criteria and try again.

Google Map Not Loaded

Sorry, unable to load Google Maps API.
Related listings
No listings were found matching your selection. Something missing? Why not add a listing?.
Search
Address:
5204 Straßwalchen
Straßwalchen
Salzburg
5204
Austria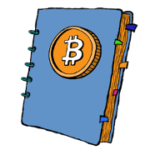 Unterstütze Coinpages