Eberswalder Str.
Berlin
Berlin
Germany
10437
Related listings
KM Projektplan … Ihre Adresse für Fliesen- und Malerarbeiten Fliesen-

mehr Info

dSpoof.com lets you send SMS messages with your own custom

mehr Info

Bitcoin Vanity Address Generator Vanity addresses are personalised Bitcoin addresses!

mehr Info

Crypto Cove: No. 1 Store for Bitcoin clothing and Crypto

mehr Info

Dear crypto-friends, only the best CBD products from Europe are

mehr Info

Welcome to our website, TYT-Alternative-Caring is a trademark of SPJ-Trading

mehr Info

Crypto Supply GmbH is a company from the Bavarian Lower

mehr Info

The Cryptotant blog gives beginners and advanced, insight around investing

mehr Info

CBDler Shop offers you a wide range of CBD articles.

mehr Info

Coincharge Do you want to accept Bitcoin payments in your

mehr Info

DCA Bitcoin = Dollar Cost Average Bitcoin At DCA Bitcoin

mehr Info

LiveJasmin LiveJasmin is a webcam portal. Here you can chat

mehr Info

Bitcoinready Bitcoinready is a blog by Jonas, who summarises the

mehr Info

Lightning Network Stores Lightning Network Stores is a directory of

mehr Info

On Cryptolist.de you will find an easy access to all

mehr Info

After a dispute with the block trainer, Sunny Degree has

mehr Info

The Krypto Report is a YouTube channel by Alexander Mittermeier.

mehr Info

The Blocktrainer is a YouTube channel. Here Roman explains everything

mehr Info

Bitcoin Mining is a documentation of CBS News in English

mehr Info

Bitcoin: Beyond the Bubble a documentary from the year 2018.

mehr Info

Good Bye Money Welcome Bitcoin English documentation 2016 The YouTube

mehr Info

Banking on Bitcoin is a Netflix documentation from 2017 in

mehr Info

World without banks? The Internet turned the world of retail,

mehr Info

Satoshi to Euro Converter Who converts Satoshi to Euro? With

mehr Info

Bitcoingeld: A story about the discovery of good money in

mehr Info

The Bitcoin computer from Blockchaincenter is one of the first

mehr Info

Konsens & Nonsens Konsens & Nonsens is a German language

mehr Info

This is CryptoMonday: Bitcoin | Blockchain | Meetups | Community

mehr Info

Bitcoin – The crazy story of the rise of a

mehr Info

blockchaincenter.net is a comparison / information portal about Bitcoin and

mehr Info

The Rise and Rise of Bitcoin Rise and Rise of

mehr Info

Dresden365 offers holiday flats in Dresden. The holiday flats are

mehr Info

BitcoinBlog.de – the blog for Bitcoin and other virtual currencies

mehr Info

Honey badger – The Bitcoin Podcast from Leipzig Honigdachs is

mehr Info

Bitcoin-Buy.org On Bitcoin-Kaufen.org you will find step-by-step instructions on how

mehr Info
Search
Address:
Eberswalder Str.
Berlin
Berlin
10437
Germany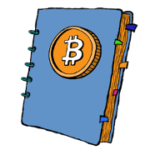 Unterstütze Coinpages