99 bis Avenue du Général Leclerc
Paris
Île-de-France
France
75014
Details

---

Gamesplanet.com Germany is a game shop from France with a new branch in Germany, more precisely Düsseldorf. Gamesplanet has been an authorised dealer since 2006 (anticipating the frequently asked question whether our offer is legal) and has several online shops in France, UK and Germany.

The Gamesplanet.com team consists of gamers, i.e. passionate gamblers, and actually answer the support requests in German!

Gamesplanet.com offer is legal – all keys come from the publishers or their distribution companies and are released for distribution in Europe, partly for the whole world. Part of the money you pay for the games goes to these publishers.

All games are sold by Gamesplanet.com with express permission. At Gamesplanet.com you never have to use proxy servers to activate your game or even receive gifts from Russia. So you don't have to worry about your key being locked later and your scores disappearing into nirvana…

As an official retailer, Gamesplanet.com does not want to harm either the publisher or the developer, who would simply get too little for their games here to publish more games in the long run. Also, Gamesplanet.com do not want your Steam Account to be suspended.

Gamesplanet.com is a merchant that contracts with the publishers of the games and has permission to sell these games.

Map

---

No Records Found

Sorry, no records were found. Please adjust your search criteria and try again.

Google Map Not Loaded

Sorry, unable to load Google Maps API.
Related listings
No listings were found matching your selection. Something missing? Why not add a listing?.
Search
Address:
99 bis Avenue du Général Leclerc
Paris
Île-de-France
75014
France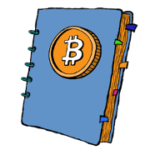 Unterstütze Coinpages