Spanische Allee 37
Berlin
Berlin
Germany
14129
Details

---

GftCards offers the possibility to buy virtual goods like vouchers, cards and codes.

You can top up the prepaid credit on your mobile phone and purchase gamecards for various games.

You can also buy the Bitcoin voucher from Crypto Voucher at GftCards.

You can pay with Bitcoin or by phone by calling 0900, 01806, Premium Voice or Premium SMS.

GftCards has been operating in the market since 2014 under the name GoVost and changed its name to GftCards in February 2020.

Map

---

No Records Found

Sorry, no records were found. Please adjust your search criteria and try again.

Google Map Not Loaded

Sorry, unable to load Google Maps API.
Search
Address:
Spanische Allee 37
Berlin
Berlin
14129
Germany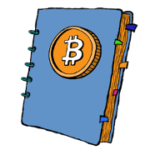 Unterstütze Coinpages