Auersdorfer Str. 4
Kraiburg am Inn
Bayern
Germany
84559
Details

---

Glanzfee is an online shop for beads and glitter for decorating and giving.

In the Glanzfee shop you will find a large selection of beads and jewellery accessories,
Costume jewellery, craft materials, decorative items, gifts and more.

It can be paid at Glanzfee with Bitcoin. However, automatic payment via the checkout in the shop is not possible. To pay with Bitcoin, enter in the text field of the order that you wish to pay with Bitcoin.

Map

---

No Records Found

Sorry, no records were found. Please adjust your search criteria and try again.

Google Map Not Loaded

Sorry, unable to load Google Maps API.
Related listings
SatoshiGoods – Bitcoin T-Shirts in highest quality Cryptowear to HODLN.

mehr Info

juwelenmarkt de – JEWELLER up to 75% UNDER VALUE: Diamond

mehr Info

Mavie Jewelry Store The Mavie Jewelry Store offers jewellery and

mehr Info

Sugartrends is an online marketplace where numerous local boutiques present

mehr Info
Search
Address:
Auersdorfer Str. 4
Kraiburg am Inn
Bayern
84559
Germany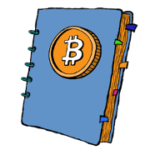 Unterstütze Coinpages