8 Copthall, Roseau Valley
Roseau
Saint George Parish
Dominica
152
Details

---

GoUrl

GoUrl has been offering services as a Bitcoin payment provider since 2014. More than 18,000 retailers use their technology.

GoUrl is a crypto-only payment provider and does not exchange the crypto-currencies itself into fiat currency and does not pay out to bank accounts.

The retailer receives his coins directly forwarded to his own external wallet.

The merchant can specify his goods in UDS or in Euro and GoU rl will calculate the corresponding crypto value.

The end customer pays in the offered crypto currency and the merchant is credited the amount in this crypto currency.

The exchange into Fiat currency can then be done at any stock exchange. Thus with GoU rl an identity check is not necessary.

Likewise GoU rl does not review business models and accepts payment for Adult and Gamling sites.

Offers as a hosting shop solution a downloads shop to sell software, downloads, images, movies.

The software is 100% open source and available on GitHub.

Crypto Currencies: Bitcoin, Bitcoin Cash, Bitcoin SV, Litecoin, Dash, Dogecoin, Speedcoin, Reddcoin, Potcoin, Vertcoin, Featercoin, Peercoin, UnitCurrency, MonetaryUnit,

Payment methods: Crypto currencies

Shopmodule: Gourl supports numerous WordPress plugins like WooCommerce, Easy Digital Downloads, WordPress Donation Plugin, Paid Membership Pro, bbPress, WP e-Commerce, Jigoshop, wpmudev, AppThemes

Other modules: API interface, code libraries, point of sale modules, payment button, donation button, hosted shops, invoices

Fees: Gourl charges a fee of 1.5% of sales and includes all crypto currencies offered.

Further information on the Bitcoin payment provider GoUrl: http://bitcoin-kaufen.org/gourl/

Map

---

No Records Found

Sorry, no records were found. Please adjust your search criteria and try again.

Google Map Not Loaded

Sorry, unable to load Google Maps API.
Related listings
No listings were found matching your selection. Something missing? Why not add a listing?.
Search
Address:
8 Copthall, Roseau Valley
Roseau
Saint George Parish
152
Dominica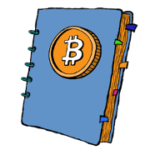 Unterstütze Coinpages