Central 1 Pribinova 4, 811 09 Bratislava-Old Town
Old Town
Bratislava Region
Slovakia
811 09
Details

---

Jewellery

We have been devoting ourselves to the art of goldsmithing with love since 1992.

Gold and gold jewellery also provide a stable haven for your capital. By investing in gold jewellery, you are making yourself and your family happy. Gold historically retains its value and from time to time it even increases its value significantly.

Gschmuck buys directly from the manufacturer or makes the jewellery itself. That is why the Gschmuck assortment is much more extensive and the prices are incomparably lower than in other online and also classic jewellery shops.

Gschmuck follows the current trends in the jewellery industry and regularly participates in exhibitions worldwide to offer the trendiest pieces.

Gschmuck is the German-language jewellery offer of the largest online jeweller in Slovakia.

Map

---

No Records Found

Sorry, no records were found. Please adjust your search criteria and try again.

Google Map Not Loaded

Sorry, unable to load Google Maps API.
Related listings
No listings were found matching your selection. Something missing? Why not add a listing?.
Search
Address:
Central 1 Pribinova 4, 811 09 Bratislava-Old Town
Old Town
Bratislava Region
811 09
Slovakia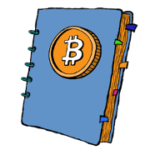 Unterstütze Coinpages