Bürgerstraße 10
Aalen
Baden-Württemberg
Germany
73432
Details

---

The rubber mat professional offers building protection mats and anti-slip mats as yard ware and on rolls. It cuts the rubber mats to your desired size and already has endless standard sizes in its portfolio, e.g. patio pads 200 x 200 mm or load securing on rolls 100 mm x 5000 mm. You will also find tablecloth pads and non-slip carpet pads or fitness mats.

The accepted payment methods are Bitcoin, Ethereum, Ripple and Litecoin

Map

---

No Records Found

Sorry, no records were found. Please adjust your search criteria and try again.

Google Map Not Loaded

Sorry, unable to load Google Maps API.
Related listings
No listings were found matching your selection. Something missing? Why not add a listing?.
Search
Address:
Bürgerstraße 10
Aalen
Baden-Württemberg
73432
Germany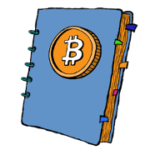 Unterstütze Coinpages