Europalaan 100
Utrecht
Utrecht
Netherlands
3526 KS
Details

---

HappyCoins

HappyCoins is a Dutch exchange office and offers the website in English and German.

Crypto currencies: Bitcoin, Bitcoin Cash, Ethereum, Stellar Lumens and Litecoin.

Payment methods: The supported payment methods are Sofort, iDEAL, Giropay, MyBank, Bancontact and SEPA bank transfer

If you want to buy Bitcoin at HappyCoins, you need an account code. You get these codes when you log in and click on "No HappyCoins account yet".

In contrast to the other providers, HappyCoins already requires the IBAN number of the own bank account and the Bitcoin address to be given during registration.

There is no need to set a password.

Then you will receive the obligatory confirmation email and the activation link, which must be clicked.

This email also contains the account code, which will be used as login for future purchases.

You will then be taken to the HappyCoin account page and you will be shown that you are a new customer for max. €100,- and can buy up to €1.000,- Bitcoin per month

After clicking on Buy Bitcoin, we receive the order form.

Here we learn that as a new customer we are not allowed to buy Bitcoins for €100,- as announced, but first have to carry out a first test transaction for €10,-.

Only after this successful order, we can buy for €100,- in future orders.

After the first successful order we wait for one week. The account is then set to "Familiar". With the status Familiar you can buy up to €2.500,- via SEPA transfer and up to a maximum of €1.000,- via Sofort, Giropay and MyBank.

HappyCoins fees

HappyCoins charges three types of fees.
A separate service fee of 3% of the purchase amount. The underlying bitcoin price was roughly the same as for octopus. Other providers hide this markup in the course. HappyCoins shows this amount transparently.

Then there are the Bitcoin transaction fees as mining fees for sending the Bitcoins to your Bitcoin Wallet and the costs for payment processing, which can vary depending on the payment method.

Conclusion

HappyCoins offers the purchase and sale of Bitcoin, Bitcoin Cash, Ethereum and Litecoins. Further crypto currencies are not offered.

It is negative that the test order of €10,- is not announced in advance. It is suggested that you can already buy for €100,-. This note can only be found under the link Limits.

But once you have convinced with a successful order, you will have the opportunity to buy up to €2.500,- (SEPA bank transfer) or €1.000,- via Sofortüberweisung and Giropay Bitcoins.

With SEPA Credit Transfer and Sofortüberweisung, no further identification documents or consumption invoices need to be submitted.

Price transparency is a positive feature. The displayed bitcoin rate is the current market price without a hidden markup, as found in most other exchange offices.

If you have jumped the hurdle of the test order, HappyCoins will be a reliable partner for buying and selling your Bitcoins.

Detailed instructions on how to buy Bitcoin through HappyCoins can be found at Bitcoin-Kaufen.org at: http://bitcoin-kaufen.org/happycoins/

Switch directly to HappyCoins(*): https://happycoins.com

Map

---

No Records Found

Sorry, no records were found. Please adjust your search criteria and try again.

Google Map Not Loaded

Sorry, unable to load Google Maps API.
Search
Address:
Europalaan 100
Utrecht
Utrecht
3526 KS
Netherlands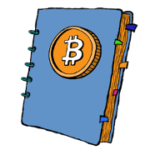 Unterstütze Coinpages