Dorfstraße 9
Berne
Niedersachsen
Germany
27804
Details

---

Headshop-Bremen – Shop for the demanding smoker
Specialised trade for glass bongs and accessories Made in Germany

Cigarette paper in all sizes, filter tubes also in slim and 100mm, herbal tobacco and accessories

Headshop-Bremen accepts BITCOIN, DASH, Ethereum (ETH), Litecoin, NEXT, Pot, XMR (Monero), STEEM and WAVES

Map

---

No Records Found

Sorry, no records were found. Please adjust your search criteria and try again.

Google Map Not Loaded

Sorry, unable to load Google Maps API.
Search
Address:
Dorfstraße 9
Berne
Niedersachsen
27804
Germany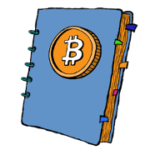 Unterstütze Coinpages