Am Deich 13
Gorleben
Niedersachsen
Germany
29475
Details

---

Hobbydirekt model making

Hobbydirekt offers everything around model making. The large assortment includes a wide range of aeroplanes, kits, helicopters, cars RC-Cars, boats, submarines, plastic models, remote controls, servos, lipos, etc.

Next to the online shop there is a retail shop in: Am Deich 13 D-29475 Gorleben O.T. Meetschow

Map

---

No Records Found

Sorry, no records were found. Please adjust your search criteria and try again.

Google Map Not Loaded

Sorry, unable to load Google Maps API.
Related listings
No listings were found matching your selection. Something missing? Why not add a listing?.
Search
Address:
Am Deich 13
Gorleben
Niedersachsen
29475
Germany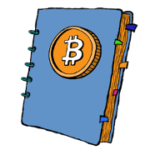 Unterstütze Coinpages