Oberortweg 3
Villach-Landskron
Kärnten
Austria
9523
Details

---

As experts in the field of precious metals trading, Insignitus has specialised in providing its clients with access to cost-effective, individual solutions in the area of gold, silver and precious metals purchasing.

In this area, particular emphasis is placed on physical possession.

In the INSIGNITUS online precious metal shop you will constantly find articles (coins and bars) in the areas of gold, silver and precious metals. In the field of rare and historical coins, individual pieces or pieces with small editions are offered again and again.

Payment is possible in Bitcoin via Bitpay.

Map

---

No Records Found

Sorry, no records were found. Please adjust your search criteria and try again.

Google Map Not Loaded

Sorry, unable to load Google Maps API.
Related listings
No listings were found matching your selection. Something missing? Why not add a listing?.
Search
Address:
Oberortweg 3
Oberortweg 3/III, 9523 Villach-Landskron
Villach-Landskron
Kärnten
9523
Austria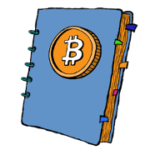 Unterstütze Coinpages