Christchurch
Christchurch
Canterbury
New Zealand
Details

---

Privacy protected web solutions with Bitcoin as standard payment.

Private domain registration

Anonymous web hosting and Bitcoin web hosting

Website security and private SSL

Private email and anonymous email accounts

IT Itch sees itself as the first full-service web hosting company that actively promotes privacy and anonymity on the Internet and offers Bitcoin payments as standard.

IT Itch use a domain and hosting infrastructure combined with the best privacy and security features. It is assured that the personal or business website is in safe hands with IT Itch.

IT Itch is committed to internet freedom and is ready to fight for you. It helps individuals, businesses and activist groups to keep digital identities anonymous, keep online data private and keep websites running. IT Itch promises to ignore external data requests.

Map

---

No Records Found

Sorry, no records were found. Please adjust your search criteria and try again.

Google Map Not Loaded

Sorry, unable to load Google Maps API.
Related listings
No listings were found matching your selection. Something missing? Why not add a listing?.
Search
Address:
Christchurch
Christchurch
Canterbury
New Zealand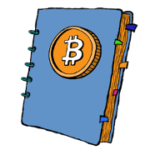 Unterstütze Coinpages