Details

---

Keys4Coins is the first PC games shop to accept only crypto currency as a means of payment. Our shop is easy to use and you can shop anonymously. We do not require registration of customer data. Checkout is quick and easy. Only e-mails are required for you to receive the licencec.

The following crypto currencies are accepted: Bitcoin, Dodgecoin, Litecoin, Monero, Dash, Vertcoin and Bitcoin Cash

Map

---

No Records Found

Sorry, no records were found. Please adjust your search criteria and try again.

Google Map Not Loaded

Sorry, unable to load Google Maps API.
Related listings
No listings were found matching your selection. Something missing? Why not add a listing?.
Search
Address:
Svalestien 27
Vinterbro
Viken
1407
Norway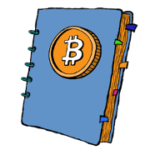 Unterstütze Coinpages