Ernst-Legal-Platz 7
Schlieben
Brandenburg
Germany
4936
Details

---

It's white. It's pusht. It is legal and protects the mucous membrane. KOKS ENERGY the new snow-white energy drink should not be missing on any party or club in the future! Now also available in Mega Party Pack with 0,7l Ficken Liqueur. Both together make the new cult mixture "Ficken auf KOKS".

The mysterious party schnapps itself is made from the jostaberry, a cross between black currant and gooseberry that is mainly grown in Germany. With 15% Vol. FUCKING belongs rather to the light spirits and is suitable both for pure serving and as a mixed drink with various fruit juices and soft drinks. Alcohol content: 15% vol. The mysterious party liquor for the people.

You can pay for Coke Energy Very easy.

Currently we accept: BAT, BTC, Dash, Decred, ETH, Litecoin, Qtum and many other crypto currencies.

1. choose at the order – prepayment – and order your articles
2. send us an e-mail to info@koksenergy.de with the e-mail with which you also ordered
3. send us in the e-mail the information with which crypto currency you want to pay.
4. we reply to your email with the wallet ID and the amount you need to transfer
5. as soon as we have received the amount, you will receive a confirmation by e-mail and the goods will be shipped.

Map

---

No Records Found

Sorry, no records were found. Please adjust your search criteria and try again.

Google Map Not Loaded

Sorry, unable to load Google Maps API.
Related listings
No listings were found matching your selection. Something missing? Why not add a listing?.
Search
Address:
Ernst-Legal-Platz 7
WebplexMedia GmbH,
Schlieben
Brandenburg
4936
Germany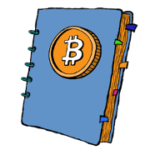 Unterstütze Coinpages