Gewerbegebiet 5
Oldisleben
Thüringen
Germany
6578
Details

---

The condom pharmacy of discreet and reliable condom delivery on the Internet since 2005.

The condom pharmacy stocks condoms of all well-known manufacturers, occasions, colours, tastes and sizes.

In addition to discreet dispatch, the crypto currencies Bitcoin, BitCoin Cash (BCH), BitCoin Gold (BTG), LiteCoin (LTC) and Ether (ETH) can be used for payment.

Map

---

No Records Found

Sorry, no records were found. Please adjust your search criteria and try again.

Google Map Not Loaded

Sorry, unable to load Google Maps API.
Related listings
No listings were found matching your selection. Something missing? Why not add a listing?.
Search
Address:
Gewerbegebiet 5
Oldisleben
Thüringen
6578
Germany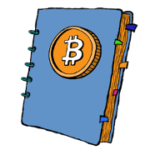 Unterstütze Coinpages