Str. am Flugpl. 13
Berlin
Berlin
Germany
12487
Details

---

Cake makes you happy – Berlin delivery service for cakes, tarts and more!

We make you happy with cake. Whether with simple crumble cake or special cake. Freshly baked every day, we deliver the finest confectionery to your home at a good price and free of shipping costs. Order today and receive tomorrow.

Happiness hormones
With our delivery service for cakes and tarts we have set ourselves the goal of making you a little happier. Whether for your everyday life in the office or the upcoming wedding – and as you certainly know, the increase in sweets releases happiness hormones. In our products they now find their craft and cultural perfection. But the most practical thing: you can order conveniently online and we will deliver your order free of charge. Free of shipping costs.

Sortiment
You can choose from a range of over 120 products: Cakes, tarts, as well as sweet specialities – rounded off with savoury all sorts. You can not only order our noble wedding cakes "off the peg", but also configure them according to your wishes. Online. Soon you will also find high-quality motif and birthday cakes à la Minions & Co. for your holidays in our programme – all this at an unbeatable price-performance ratio.

Quality & Freshness
All our products are only manufactured immediately after your order. Without an order we do not produce at all. Only in this way can we ensure the maximum freshness of your product. Order today and get freshly baked the very next day!

delivery service
Our online shop currently only supplies Berlin. Therefore please note our delivery zones and times.

We wish you a good time and good appetite.

Map

---

No Records Found

Sorry, no records were found. Please adjust your search criteria and try again.

Google Map Not Loaded

Sorry, unable to load Google Maps API.
Related listings
Burger King delivery service How about having the burgers brought

mehr Info

CLLB Lawyers Munich & Berlin Attorney Istvan Cocron the specialist

mehr Info

tesla-verleih.de tesla-verleih.de – Tesla Model S and Model X for

mehr Info

Bewei Berlin Studio Bewei Berlin Studio will help you become

mehr Info

At Chipi Chipi Bombon you can have ice cream brought

mehr Info

Mamas Banh | Vietnamese Tapas At Mamas Banh you can

mehr Info

The Computer Game Museum has accepted payment of Bitcoin from

mehr Info

The dining restaurant Elephant and the Pizzafly delivery service can

mehr Info

Otherland is a bookshop for fantastic literature in all its

mehr Info
Search
Address:
Str. am Flugpl. 13
Berlin
Berlin
12487
Germany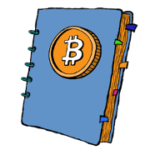 Unterstütze Coinpages