Details

---

The Lampion webshop offers lanterns, balloons and decorative paper to embellish your next birthday party or corporate event.

More than 500 different products are offered. The lanterns are available in various colours, sizes and materials. For outdoor decoration or for embellishment in your own four walls.

The right lanterns are available to suit the different occasions. How about a Valentine decoration for the 14th of February, for a christening or for the next garden party.

The Lampion webshop comes from the Netherlands and delivers to Germany, Austria and the rest of Europe from an order value of €20,-. The ordered goods usually arrive within one working day.

Map

---

No Records Found

Sorry, no records were found. Please adjust your search criteria and try again.

Google Map Not Loaded

Sorry, unable to load Google Maps API.
Related listings
No listings were found matching your selection. Something missing? Why not add a listing?.
Search
Address:
Herwensedijk
Indreams VOF,
Herwen
Gelderland
Netherlands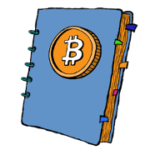 Unterstütze Coinpages