Details

---

LibertyVPS.net is a Dutch hosting provider specialised in hosting, Linux VPS and Windows VPS. LibertyVPS.net were founded in 2013 in Amsterdam and make it possible to store almost everything on their servers. Payment methods accepted: Bitcoin, OKPAY, Payeer, Perfect Money and PayPal.

The product Bitcoin VPS can be ordered anonymously and paid with Bitcoinc.

All VPS servers are located in the Netherlands, a very good "free speech" country. LibertyVPS.net hosts all servers in the Ecatel Datacenter. Amsterdam has connections to several major backbones and connection to AMS-IX. Thus LibertyVPS.net can offer up to 1 Gigabit line speed per VPS.

LibertyVPS.net offers hosting in the Netherlands with state-of-the-art hardware and network equipment.

The privacy friendly policy ensures that your data is and remains secure! LibertyVPS.net hosting is perfect for those who are concerned about their privacy in their own country.

After the payment has been made successfully, the VPS is set up immediately without waiting time. The LibertyVPS.net system will install the VPS and send the root password spfort by email.

Map

---

No Records Found

Sorry, no records were found. Please adjust your search criteria and try again.

Google Map Not Loaded

Sorry, unable to load Google Maps API.
Search
Address:
NN
Amsterdam
Amsterdam
Netherlands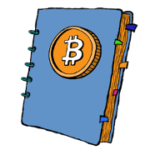 Unterstütze Coinpages