Am Karlsbad 16
Berlin
Berlin
Germany
10785
Details

---

Lieferando

Lieferando.de is a delivery service intermediary through which orders can be placed with over 8,000 delivery services and paid for with Bitcoin.

By the way, you can pay with Bitcoin via Lieferando not only atBurger King, but also at the other big players in the food business: Vapiano, Call a Pizza, North Sea, McDonald's, BurgerMe, Pizza Hut.

To pay with Bitcoin on delivery, you must select the option 'Bitcoin' under 'Order details'. Afterwards you click on 'place order'.

When asked at Lieferando it was explained that "Unfortunately, payment with Bitcoin is not possible via the app. This only works on the web".

So if you want to pay by Bitcoin, you have to do without your mobile app and place your order via the website.

No additional costs will be charged when paying with Bitcoin.

When payment is made via the Lieferando website, the order is processed by the Lieferando system and forwarded directly to the restaurant. This means you can pay with Bitcoin for all connected delivery services. All you have to do is place your order directly through Lieferando and not directly with the affiliated restaurant.

Map

---

No Records Found

Sorry, no records were found. Please adjust your search criteria and try again.

Google Map Not Loaded

Sorry, unable to load Google Maps API.
Related listings
Victoreanum – The likeable gold house Victoreanum eG. is a

mehr Info

Burger King delivery service How about having the burgers brought

mehr Info

At Chipi Chipi Bombon you can have ice cream brought

mehr Info

Pension Wiesenau in Nidda – Bad Salzhausen on the edge

mehr Info

Supermarkt24 – a term that stands for customer friendliness, quality

mehr Info

Moema Espresso | Fair and directly traded premium espresso and

mehr Info
Search
Address:
Am Karlsbad 16
Berlin
Berlin
10785
Germany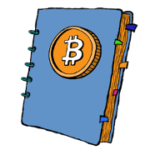 Unterstütze Coinpages