Maigasse 6
Kirrweiler
Rheinland-Pfalz
Germany
67489
Details

---

Lends – exclusive luminaires

Minimalist, high-quality and clear – the exclusive LED design luminaires by LIEHT convince with a clean and modern design.

The models in the shop give your premises a reduced but noble look.

Handmade and individually produced according to your ideas, the LED lights are exclusive products.

Map

---

No Records Found

Sorry, no records were found. Please adjust your search criteria and try again.

Google Map Not Loaded

Sorry, unable to load Google Maps API.
Search
Address:
Maigasse 6
Kirrweiler
Rheinland-Pfalz
67489
Germany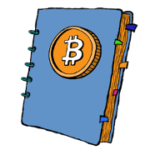 Unterstütze Coinpages