Nimrodstraße 10
Nürnberg
Bayern
Germany
90441
Details

---

Liquido24 – Liquid Shop for e-cigarettes and e-liquid

Liquid & e-cigarettes in the Liquid Shop from brand manufacturer Liquido24 ➤ Huge selection with over 100 Liquids ✓ Premium quality ✓ 24h shipping on weekdays ✓

At Liquido24 you will find a huge selection of different eLiquid variations, e-cigarettes and of course the necessary accessories.

In addition to the actual e-cigarettes and Liquid e-cigarette, you will also find everything you need to light your e-cigarette in the Liquid Shop: Battery cells, new vaporiser heads (coils), accessories for self-winders, chargers, mouthpieces and much more!

Map

---

No Records Found

Sorry, no records were found. Please adjust your search criteria and try again.

Google Map Not Loaded

Sorry, unable to load Google Maps API.
Search
Address:
Nimrodstraße 10
Nürnberg
Bayern
90441
Germany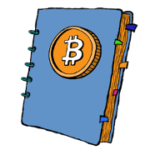 Unterstütze Coinpages