Middelburgstraat 64
Watermaal-Bosvoorde
Brussels Hoofdstedelijk Gewest
Belgium
1170
Details

---

Mailfence offers an encrypted e-mail service based on Belgian data protection legislation.

Privacy is a right, not a benefit. This is the basic principle of the Mailfence service.

Mailfence does not use third-party advertising or marketing trackers. Mailfence also does not record the activities in the application.

Mailfence is completely free of advertising.

No one can read the encrypted e-mails because the e-mails are encrypted by the browser and decrypted by the recipient. So nobody else can read them, not even Mailfence. This procedure is called end-to-end encryption (E2EE).

Mailfence offers a free email account with 500 BB storage space.

In addition to the free version, there are paid solutions with more storage space and alias addresses.

From as little as €2.50 per month, you can use your own email domain and 5 GB storage space.

Bitcoin, Litecoin, Paypal and credit card are accepted as payment.

Map

---

No Records Found

Sorry, no records were found. Please adjust your search criteria and try again.

Google Map Not Loaded

Sorry, unable to load Google Maps API.
Related listings
No listings were found matching your selection. Something missing? Why not add a listing?.
Search
Address:
Middelburgstraat 64
Watermaal-Bosvoorde
Brussels Hoofdstedelijk Gewest
1170
Belgium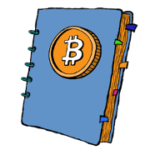 Unterstütze Coinpages