Wismarer Str. 6
Satow
Mecklenburg-Vorpommern
Germany
18239
Details

---

Marmorversand supplies natural stone care products, sinus glazes, Burtex wood protection gel and accessories for marble and natural stone treatment.

Marble dispatch offers the entire HMK Möller Chemie product range for care, cleaning, protection – Impregnation, stain removal, slip resistance, polishing – Your natural stone

Marmorversand supplies various marble tiles, marble figures, adhesives and polishes for marble as well as sinus wood protection glazes, Burtex wood protection gel, wood care oil and beeswax glazes.

Marble mail order accepts Litecoin, Bitcoin and Stella

Map

---

No Records Found

Sorry, no records were found. Please adjust your search criteria and try again.

Google Map Not Loaded

Sorry, unable to load Google Maps API.
Search
Address:
Wismarer Str. 6
Satow
Mecklenburg-Vorpommern
18239
Germany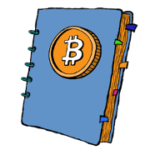 Unterstütze Coinpages