Level 6, Victory House, Prospect Hill, Douglas, Isle of Man, IM1 1EQ, UK
Douglas
Isle of Man
Isle of Man
IM1 1BS
Details

---

MtSocks

MtSocks offers Bitcoin socks as merchandise.

Make a statement with the Bitcoin socks and show that you are convinced of Bitcoin or as an ideal gift for any Bitcoiner.

Find the best Bitcoin socks at MtSocks

MtSocks comes from England and also ships to Europe. The shipping costs are additionally about €3,-

Map

---

No Records Found

Sorry, no records were found. Please adjust your search criteria and try again.

Google Map Not Loaded

Sorry, unable to load Google Maps API.
Search
Address:
Level 6, Victory House, Prospect Hill, Douglas, Isle of Man, IM1 1EQ, UK
Douglas
Isle of Man
IM1 1BS
Isle of Man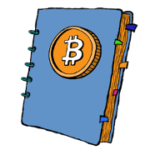 Unterstütze Coinpages