Bruchstraße
Witten
Nordrhein-Westfalen
Germany
58456
Details

---

MY ROASTERY
With a lot of love and dedication MyRoastery makes sure every day that customers only get absolutely fresh coffee, which is only picked up from the roasters after ordering.

The freshness can be recognised directly on the best before date and, depending on the roaster, even on the roasting date. So you can be sure that you are not buying coffee that has been circulating through the trade for weeks or months.

Delivery is only possible to delivery addresses in Germany. Delivery is made exclusively by DHL.

Shipping within Germany costs a flat rate of 4.95 €.

From 50 €, shipping within Germany is free of charge.

You can pay in advance, by credit card, PayPal, Bitcoin, Litecoin, Bitcoin Cash, Dash, DigiByte, Ethereum, Lisk, Neo, QTum, Verge or ZCash.

Map

---

No Records Found

Sorry, no records were found. Please adjust your search criteria and try again.

Google Map Not Loaded

Sorry, unable to load Google Maps API.
Search
Address:
Bruchstraße
Witten
Nordrhein-Westfalen
58456
Germany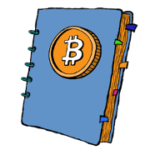 Unterstütze Coinpages