Industriestraße 2
Amstetten
Niederösterreich
Austria
3300
Details

---

Products with personality! Fast, easy & secure online ordering from hundreds of small producers in Austria.

Delivery to Austria, Germany and Europe.

myProduct.at – Personal, Regional & Transparent.

Shopping with brain, heart and directly from the producer! myProduct.at makes it easy…
Discover over 5000 handmade products of Austrian small producers' orders and order them comfortably and securely online at myProduct.at

You don't care about unloving mass-produced goods and are looking for handmade products that suit you and express your personality?

Are you looking for a unique gift for your loved ones or for lovingly produced regional quality products? You want to know exactly which stories, people & values are behind the products you consume?

Do you want to buy quickly & easily from Austrian companies and have the products delivered conveniently? You want regional BIO products? YES! Then you are exactly right with us! Because you can find & get all this and much more at myProduct.at – Austria's largest online shop for specialities, handicraft and gift ideas from Austria!

From now on also crypto currencies are accepted as means of payment. In concrete terms, payment can be made quite conveniently in Bitcoin and ether. This is how easy it is to pay with Bitcoin & Ether: at checkout you choose "CoinPayments.net – Bitcoin or Ether". You will be automatically redirected for payment and then all you need to do is scan the displayed QR code with your Bitcoin ATM wallet app.

Thanks to the payment processing by CoinPayments you can pay with many crypto currencies such as Bitcoin, Ethereum, Litecoin, Lightning, Bitcoin Cash, Bitcoin SV, Monero, Ripple, Dash.

Map

---

No Records Found

Sorry, no records were found. Please adjust your search criteria and try again.

Google Map Not Loaded

Sorry, unable to load Google Maps API.
Related listings
Bitcoin ATM Wien Lassallestrasse The Bitcoin ATM Vienna Lassallestrasse from

mehr Info

Bitcoin ATM Wien Schrankgasse The Bitcoin ATM Vienna Schrankgasse from

mehr Info

Bitcoin ATM Enzesfeld Industriestrasse You will find the Bitcoin ATM

mehr Info

Bitcoin ATM Klagenfurt Bahnhofstrasse You can find the Bitcoin ATM

mehr Info

Bitcoin ATM Feldbach Leitersdorf The Bitcoin ATM Feldbach Leitersdorf from

mehr Info

Bitcoin ATM Wien Draschestrasse The Bitcoin ATM Wien Draschestrasse by

mehr Info

Bitcoin ATM Wien Lindengasse The Bitcoin ATM Vienna Lindengasse from

mehr Info

Bitcoin ATM Wien Julius-Tandler-Platz 2 The Bitcoin ATM Vienna Julius-Tandler-Platz

mehr Info

Bitcoin ATM Wien Julius-Tandler-Platz 7 The Bitcoin ATM Vienna Julius-Tandler-Platz

mehr Info

Bitcoin ATM Wien Ottakringer Strasse The Bitcoin ATM Vienna Ottakringer

mehr Info

Bitcoin ATM Dornbirn You will find the Bitcoin ATM Dornbirn

mehr Info

Bitcoin ATM Soelden Mirage Sie finden den Bitcoin ATM Sölden

mehr Info

Bitcoin ATM Innsbruck Brenner Road You can find the Bitcoin

mehr Info

Bitcoin ATM Innsbruck Amraser Street The Bitcoin ATM Innsbruck Amraser

mehr Info

Bitcoin ATM Walserberg You can find the Bitcoin ATM Walserberg

mehr Info

Bitcoin ATM Bludenz Rinderer Areal The Bitcoin ATM Bludenz Rinderer

mehr Info

Bitcoin ATM Linz Wegscheider Street You will find the Bitcoin

mehr Info

Bitcoin ATM SCW Shoppingcity Wels You can find the Bitcoin

mehr Info

Bitcoin ATM Graz Andritzer Reichsstraße You can find the Bitcoin

mehr Info

Bitcoin ATM Leoben Göss You can find the Bitcoin ATM

mehr Info

Bitcoin ATM Linz Leonding You can find the Bitcoin ATM

mehr Info

Bitcoin ATM Hohenems You can find the Bitcoin ATM Hohenems

mehr Info

Bitcoin ATM Seiersberg Maria-Pfeiffer You can find the Bitcoin ATM

mehr Info

Bitcoin ATM Bludenz You can find the Bitcoin ATM Bludenz

mehr Info

Bitcoin ATM Kufstein You can find the Bitcoin ATM Kufstein

mehr Info

Bitcoin ATM Wörgl Salzburgerstrasse The Bitcoin ATM Wörgl Salzburgerstrasse from

mehr Info

Bitcoin ATM Lauterach You can find the Bitcoin ATM Lauterach

mehr Info

Bitcoin ATM Salzburg Rainerstraße You can find the Bitcoin ATM

mehr Info

Bitcoin ATM Wels Bahnhofstraße The Bitcoin ATM Wels Bahnhofstraße from

mehr Info

Bitcoin ATM Linz Bahnhofplatz The Bitcoin ATM Linz Bahnhofplatz from

mehr Info

Bitcoin ATM Brixlegg You will find the Bitcoin ATM Brixlegg

mehr Info

Bitcoin ATM Landeck You can find the Bitcoin ATM Landeck

mehr Info

Bitcoin ATM Suben You will find the Bitcoin ATM Suben

mehr Info

Bitcoin ATM Kapfenberg You will find the Bitcoin ATM Kapfenberg

mehr Info

Bitcoin ATM Rankweil You can find the Bitcoin ATM Rankweil

mehr Info

Bitcoin ATM Vienna Lugner City You can find the Bitcoin

mehr Info

Bitcoin ATM Ischgl You can find the Bitcoin ATM Ischgl

mehr Info

Bitcoin ATM Bregenz You can find the Bitcoin ATM Bregenz

mehr Info

BTM Service BTM Service operates more than 40 Bitcoin ATMs

mehr Info

Business Owner/Associate?:

Yes

Essenservice.at is an online delivery service for numerous restaurants in

mehr Info

Business Owner/Associate?:

Yes

Coinfinity are an Austrian Bitcoin broker and offer services for

mehr Info
Search
Address:
Industriestraße 2
Amstetten
Niederösterreich
3300
Austria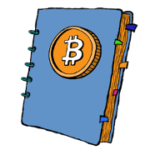 Unterstütze Coinpages