Rue du Centre 132
Saint-Sulpice
Vaud
Switzerland
1025
Details

---

Neomailbox comes from Switzerland and offers secure e-mail hosting – anonymous surfing – encrypted e-mail services and e-mail addresses

Neomailbox has been providing secure and reliable email services for over 13 years.

The email address with storage space is available in the sizes 1 GB, 5 GB or 10 GB for the letterbox

The servers are hosted in Switzerland.

In addition to using a neomailbox email address, you can also use your own domain. The administration of the own email address with @yourdomain is charged with a one-time setup fee.

Map

---

No Records Found

Sorry, no records were found. Please adjust your search criteria and try again.

Google Map Not Loaded

Sorry, unable to load Google Maps API.
Related listings
Bridge Wallet is a free, non-custodial mobile app for Android

mehr Info

Bitcoin ATM Biel CyberKebab You can find the Bitcoin ATM

mehr Info

Bitcoin ATM Luzern Old Town Record Store You can find

mehr Info

Bitcoin ATM Basel Grand Casino You can find the Bitcoin

mehr Info

Bitcoin ATM Baden Cordulapassage You can find the Bitcoin ATM

mehr Info

Bitcoin ATM Neuchatel CBD Kingz The Bitcoin ATM Neuchatel CBD

mehr Info

Bitcoin ATM Bern Me Money Exchange You can find the

mehr Info

Bitcoin ATM Zurich Piro Shop You can find the Bitcoin

mehr Info

Bitcoin ATM Thayngen Bowling Five You can find the Bitcoin

mehr Info

Bitcoin ATM Olten Sälipark You can find the Bitcoin ATM

mehr Info

Bitcoin ATM Luzern RACI Travel You can find the Bitcoin

mehr Info

Bitcoin ATM Emmen You can find the Bitcoin ATM Emmen

mehr Info

Bitcoin ATM Lausanne CBD Kingz The Bitcoin ATM Lausanne CBD

mehr Info

Bitcoin ATM Winterthur boiler house You can find the Bitcoin

mehr Info

Bitcoin ATM Gottlieben Hotel Hecht You can find the Bitcoin

mehr Info

Bitcoin ATM Olten You can find the Bitcoin ATM Olten

mehr Info

Bitcoin ATM Aarau You can find the Bitcoin ATM Aarau

mehr Info

Bitcoin ATM Lausanne Hotel Régina The Bitcoin ATM Lausanne Hotel

mehr Info

Bitcoin ATM Ponte Tresa The Bitcoin ATM Ponte Tresa from

mehr Info

Bitcoin ATM Chiasso Tessin You can find the Bitcoin ATM

mehr Info

Bitcoin ATM Montreux You can find the Bitcoin ATM Montreux

mehr Info

Bitcoin ATM Bern Seilerstrasse The Bitcoin ATM Bern Seilerstrasse from

mehr Info

Bitcoin ATM Parkhotel Zug You can find the Bitcoin ATM

mehr Info

Bitcoin ATM Basel Voltastrasse You can find the Bitcoin ATM

mehr Info

Bitcoin ATM Basel Klybeckstrasse The Bitcoin ATM Basel Klybeckstrasse of

mehr Info

Bitcoin ATM Basel Bitcoin Store You can find the Bitcoin

mehr Info

Bitcoin ATM Thônex Genf The Bitcoin ATM Thonex is located

mehr Info

Bitcoin ATM Geneva City The Bitcoin ATM Geneva City from

mehr Info

Bitcoin ATM Biel City You can find the Bitcoin ATM

mehr Info

Bitcoin ATM Chur City The Bitcoin ATM Chur town of

mehr Info

Bitcoin ATM Schaffhausen You can find the Bitcoin ATM Schaffhausen

mehr Info

Bitcoin ATM Steinhausen You can find the Bitcoin ATM Steinhausen

mehr Info

Bitcoin ATM St.Gallen You can find the Bitcoin ATM St.Gallen

mehr Info

Bitcoin ATM Zurich Seefeld The Bitcoin ATM Zurich Seefeld from

mehr Info

Bitcoin ATM Zurich Bahnhofstrasse The Bitcoin ATM Zurich Bahnhofstrasse from

mehr Info

Bitcoin ATM Zurich punched goods The Bitcoin ATM Zurich Lochergut

mehr Info

Bitcoin ATM Zurich Limmatplatz You can find the Bitcoin ATM

mehr Info

Bitcoin ATM Zürich Falcon Bank You can find the Bitcoin

mehr Info

Bitcoin in Switzerland is a documentation by Cointelegraph from 2018.

mehr Info

House Of Wines in Zug – Your new home for

mehr Info

Swiss-Chalet Merlischachen – Restaurant | Bar | Hotel | Banquet

mehr Info

CC Finance and Trust AG CC Finanz und Treuhand AG

mehr Info

Chalet Lagettaz is located in La Forclaz in Val d'Hérens

mehr Info

energyKitchen – makes you feel good Order coffee, smoothie, sandwich,

mehr Info

NNG.ch Marketplace NNG.ch is a Swiss trading company. NNG.ch sells

mehr Info

Limousine Service Switzerland – rent a limousine from Krystal You

mehr Info
Search
Address:
Rue du Centre 132
Saint-Sulpice
Vaud
1025
Switzerland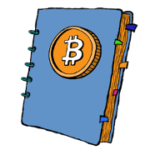 Unterstütze Coinpages