Schönhauser Allee 6-7
Berlin
Berlin
Germany
10119
Details

---

netzpolitik.org is a platform for digital freedoms. netzpolitik.org focus on the important issues surrounding the Internet, society and politics and show ways in which people can use the Net to commit themselves to digital freedoms and openness.

netzpolitik.org describes how politics changes the internet through regulation and how the net changes politics, public spheres and everything else.

netzpolitik.org sees itself as a journalistic offer, but is not neutral. The attitude is: "We are committed to digital freedoms and their political implementation".

The motto of netzpolitik.org is

"We take everything. But not by everyone.
No matter how low our account balance is, with us there will be no paywalls or advertising banners. Even though we will soon be one of the last unicorns in the media landscape: We will never track you to sell your data. This independence has a price. Therefore we are highly dependent on your help: We are only as strong as you make us!
Of course, we love standing orders, they allow us to plan for the long term and do even more investigative work. But we are happy about every single donation, no matter how small".

Currently netzpolitik.org can only accept crypto currency donations in Bitcoin. Donations via Bitcoin are made pseudonymously. Therefore, no donation receipts can be issued for this.

The Bitcoin address of Netzpolitik.org can be found here: https://www.blockchain.com/de/btc/address/1FMHxhVJo6RREtfaLDVMA1VvoKV1jc12av

Map

---

No Records Found

Sorry, no records were found. Please adjust your search criteria and try again.

Google Map Not Loaded

Sorry, unable to load Google Maps API.
Search
Address:
Schönhauser Allee 6-7
Berlin
Berlin
10119
Germany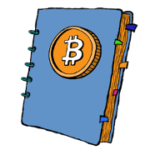 Unterstütze Coinpages