Grünsinker Str. 5b
Weßling
Bayern
Germany
82234
Details

---

New York Coffee Company – Sieve carrier machines, espresso grinders, high-quality coffee beans and barista equipment

We know exactly what it is like to enjoy the scent of ground coffee beans in the morning and welcome the day with a freshly brewed espresso.

Preparing latte macchiatto or cappuccino is probably one of the most enjoyable rituals of the day.

We also know how high the quality standards are when it comes to the first caffeine kick of the day. The filter coffee has somehow become obsolete, because a real espresso machine cannot be replaced.

That's why we've put together a very special selection on www.newyorkcoffee.de all about the pleasures of coffee.

We accept Bitcoins, which you can transfer conveniently and securely via a doubly secured and deferred transaction.

Map

---

No Records Found

Sorry, no records were found. Please adjust your search criteria and try again.

Google Map Not Loaded

Sorry, unable to load Google Maps API.
Related listings
No listings were found matching your selection. Something missing? Why not add a listing?.
Search
Address:
Grünsinker Str. 5b
Weßling
Bayern
82234
Germany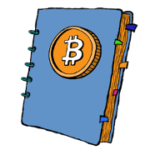 Unterstütze Coinpages