Wilhelmshavener Heerstraße 35
Oldenburg
Niedersachsen
Germany
26125
Details

---

The timber construction carpentry of master carpenter Uwe Reinsch from Oldenburg offers timber construction and carpentry craft services.

Be it the construction of a roof truss, a winter garden or a carport. All interior woodwork such as wooden flooring or laminate.

As well as thermal insulation, roofing work, terraces and everything that can be done with wood in and around the house.

Payment can be made by Bitcoin or Steem on request.

Map

---

No Records Found

Sorry, no records were found. Please adjust your search criteria and try again.

Google Map Not Loaded

Sorry, unable to load Google Maps API.
Related listings
No listings were found matching your selection. Something missing? Why not add a listing?.
Search
Address:
Wilhelmshavener Heerstraße 35
Oldenburg
Niedersachsen
26125
Germany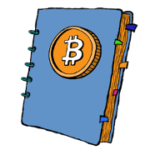 Unterstütze Coinpages