Details

---

OrangeWebsite

Since the company was founded in 2009, OrangeWebsite has been providing its customers worldwide with high quality and secure web hosting solutions.

OrangeWebsite is based on the Icelandic island. Iceland is known for its secrecy. You could also call it freedom of speech.

The server location is Iceland, but customers come from over 100 different countries. Choosing the green web hosting plan will help prevent climate change.

With Orangewebsite, only an email address is required to purchase a web hosting plan anonymously and payment is made via Bitcoin.

Map

---

No Records Found

Sorry, no records were found. Please adjust your search criteria and try again.

Google Map Not Loaded

Sorry, unable to load Google Maps API.
Related listings
No listings were found matching your selection. Something missing? Why not add a listing?.
Search
Address:
NN
Iceland
Iceland
Iceland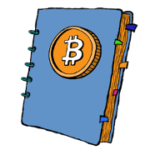 Unterstütze Coinpages