12 Coppergate
York
York
United Kingdom
YO1 9NT
Details

---

Parfum Bazar is the online platform for high-quality beauty & cosmetic products. With us you can buy branded articles from international top designers with Bitcoin and also sell them easily for Bitcoin. We offer you a wide range of high quality perfumes, eau de toilette, make-up and hair care products that all have one thing in common: You are all looking for one or a new beauty enthusiast.

Map

---

No Records Found

Sorry, no records were found. Please adjust your search criteria and try again.

Google Map Not Loaded

Sorry, unable to load Google Maps API.
Related listings
No listings were found matching your selection. Something missing? Why not add a listing?.
Search
Address:
12 Coppergate
York
York
YO1 9NT
United Kingdom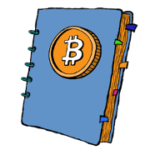 Unterstütze Coinpages