1000 Dean St
Brooklyn
New York
United States
11238
Details

---

Rainforest Foundation protects the rainforest

The Rainforest Foundation was founded in 1988 by the British musician Sting. Among other things, the Rainforest Foundation works to protect indigenous peoples in South America. In the beginning, the Foundation helped the people living in the rainforest to become legal owners of the land on which they live.

Since its foundation, the organisation says it has saved a total of 28 million acres (11.3 million hectares) of forest in 20 countries. She is currently working for the rainforest in Brazil, Guyana, Panama and Peru, among others.

The fires in the Amazon are destroying huge areas of the rainforest. With the help of cryptospends, the Rainforest Foundation wants to stem the destruction of the rainforest.

Rainforest: Rainforest Foundation accepts Bitcoin & Co.

Bitcoin, Ethereum & Co. will now help to save the rainforest. The Rainforest Foundation relies on block chain technology and donations in crypto-currencies.

The Foundation accepts the following crypto currencies as donations:

Bitcoin (BTC)
Ethereum (ETH)
Litecoin (LTC)
Bitcoin Cash (BCH)

With the donations one wants to reward supporters financially with crypto currencies. Spending can be monitored using block chain technology, as donations can be tracked by anyone.

Whoever wants to support the work of the Rainforest Foundation can do so with a crypto donation.
Further information can be found on the website of the Rainforest Foundation

Map

---

No Records Found

Sorry, no records were found. Please adjust your search criteria and try again.

Google Map Not Loaded

Sorry, unable to load Google Maps API.
Related listings
The Water project The Water Project provides access to clean,

mehr Info
Search
Address:
1000 Dean St
Brooklyn
New York
11238
United States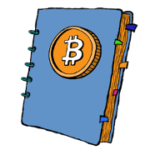 Unterstütze Coinpages