Rotheweg
Niederdorla
Thuringia
Germany
99986
Details

---

The RaspiBlitz is a fully functional Bitcoin and Lightning network node.

The Raspiblitz was designed to allow developers to concentrate on developing Lightning and Bitcoin applications instead of wasting time synchronizing the Bitcoin blockchain.

RaspiBlitz is the safest and most cost-effective way to operate your own Bitcoin and Lightning node. The RaspiBlitz is a fully functional Bitcoin and Lightning network node. It has its own adapted open source operating system, which was developed by Christian Rotzoll (@rootzoll).

The Raspiblitz is based on a RaspberryPI has an LCD screen and is controlled via SSH. Thanks to the setup shell scripts, the user does not have to dive too deeply into the command line to interact with the node.

The Raspiblitz includes the necessary LND and Bitcoind software to perform essential functions such as opening and closing Lightning channels.
These include an optimised configuration for connection to the iOS wallets Zap or Shango for mobile payments and the Ride the Lightning user interface.

You can order the Raspiblitz in its individual components or pre-installed complete solution online.

When buying the individual components there is also a very detailed user manual and instructions on Github to set up the flash independently. Knowledge of the basic use of the command line is sufficient. All required parts will be delivered to you within 5 working days.

Alternatively, you can purchase a Raspiblitz as a pre-installed complete solution, in which not only the hardware but also all software components are installed and the block chain is already pre-synchronised.

With the Raspiblitz you can operate your own functioning Bitcoin and Lightning-Node for about 200 Euro.

A detailed report about the Raspiblitz can be found at The Coinspondent

A Ready-2-go Raspiblitz completely pre-configured can be ordered in the Raspiblitz-Shop.

Map

---

No Records Found

Sorry, no records were found. Please adjust your search criteria and try again.

Google Map Not Loaded

Sorry, unable to load Google Maps API.
Search
Address:
Rotheweg
Niederdorla
Thuringia
99986
Germany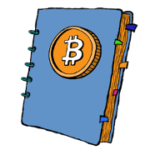 Unterstütze Coinpages