Obere Zäune 16
Zürich
Zurich
Switzerland
8001
Details

---

The Swiss PR agency Rent a PR accepts Bitcoin as payment.

The Zurich-based internationally active PR agency Rent a PR accepts the crypto-currency Bitcoin as a means of payment and is thus the first PR agency to be among the approximately 500 Bitcoin acceptance points in Switzerland.

The PR agency, which has been successfully advising international start-ups and medium-sized companies from almost all sectors of the economy for almost four years without any employees, but with over 20 freelancers and the 24/7 service " Public Relations & Communication Consulting for Rent", is sending out a clear signal.

The areas include Financial Institutions, Healthcare, BioTech, RegTech, PropTech, legal advice and many more.

A large number of her clients belong to the FinTech sector, whose focus is particularly on crypto- and blockchain issues.

New payment options for Bitcoin affine clients Clients who wish to pay their invoices in Bitcoins indicate this directly when signing the contract.

In addition to the classic account data IBAN and BIC, your invoice contains a company Bitcoin address where all payment-relevant data is stored.

The Customer inserts this Bitcoin address into his Bitcoin client and initiates the payment.

Rent a PR uses the first Swiss KYC-less Bitcoin Investing App (relai.ch) .

Map

---

No Records Found

Sorry, no records were found. Please adjust your search criteria and try again.

Google Map Not Loaded

Sorry, unable to load Google Maps API.
Related listings
Just Style – Fashion und Schmuck Tauche ein in eine

mehr Info

Nomantik Shop – faszinierende Welt der schönen Dinge Inspiriert von

mehr Info

DezentralShop – Alles für den bullischen Bitcoiner Im Dezentral Shop

mehr Info

DrMary Love – Sex Toys, Dildos und Vibratoren Sie bieten

mehr Info

Luegete 28 – Möblierte Familienwohnungen in Zürich Die Wohnungen befinden

mehr Info

Artuno Entdecken Sie hier eine wachsende und exklusive Bildersammlung von

mehr Info

Webchamp – Grafik Design Webchamp – Webseiten, Firmenauftritte, Grafik Design

mehr Info

Stedy – Gewürze, Marinaden, Kräuter, Chips und vielem mehr Würzen

mehr Info

Tradition Julen Hotels in Zermatt Seit 1910 kümmern sich Familie

mehr Info

Bitcoin und Blockchain Kurse by Bitcoin-Mentoring GmbH Bitcoin Kurse BITCOIN

mehr Info

Cryptolife Wir bieten einmalige Bitcoin Merchandise Produkte für Dich! Ihr

mehr Info

unique hairdesign Wir wollen Ihren Kopf… Aus rein beruflichen Gründen.

mehr Info

Topball – Der Onlineshop für Golfbälle & Lakeballs Spezialisiert auf

mehr Info

Noble Art Tattoo Studio Zürich Noble Art ist ein Tattoo

mehr Info

Pfefferwein – Schweizer Wein Onlineshop Pfefferwein liefert dir deine Lieblingsweine

mehr Info

Bitcoin ATM im Letzipark Bitcoins könnt ihr im Letzipark in

mehr Info

Multi Transport – Ihr Partner in Zürich für einen nationalen

mehr Info

Hofladen Freudental Schaffhausen In dem Freudental Hofladen in Schaffhausen von

mehr Info

Ocean Independence Yachtverkauf, Yachtcharter und Yachtmanagement Die Ocean Independence AG

mehr Info

Met-Hammer – Der Schweizer Honigwein Shop Online-Shop und Spezialist für

mehr Info

sgrafik-artshop.ch Bringen Sie Farbe, Emotionen oder Erinnerungen an Ihre Wände.

mehr Info

Zahlung mit Bitcoin und auch Lightning möglich.

mehr Info

Bitcoinautomat von Värdex, Informationsstand über Bitcoin, Etherium u andere Kryptowährungen.

mehr Info

Bestcryptostuff – Shop The Classy Bit Coin Merch at Low

mehr Info

Bestcryptostuff – Shop The Classy Bit Coin Merch zum günstigsten

mehr Info

House of Satoshi Switzerland´s first Store for Bitcoin, Blockchain &

mehr Info

Versace Zürich Versace Zürich ist ein Händler für Luxuskleidung, -accessoires

mehr Info

bitConsult Original Hardware Wallet Distributor bitCoinsult ist offizieller Distributor von

mehr Info

EScooter Shop Die tollsten und modernsten elektrischen Scooter zu den

mehr Info

Medical Beauty Clinic by Humi Die Schönheit vom Menschen ist

mehr Info

FSIT Hosted Services FSIT Hosted Services bietet die folgenden Hosting

mehr Info

Shop of Things – IoT for Switzerland Shop of Things

mehr Info

Kreativ sein und dabei entspannen und den Alltagsstress vergessen das

mehr Info

Openstream Web und E-Commerce Agentur Openstream ist ein Team aus erfahrenen

mehr Info

Standing Ovation Eventagentur war gestern. Heute sind wir Experten für

mehr Info

Der Schweizer Bequemschuhshop nicht nur für geplagte Schuhe. Die Marke

mehr Info

Der Schweizer Onlineshop für Gesundheitsschuhe vom Spezialisten.

mehr Info

Entdecken Sie die Welt der Orthopädie-Technik und profitieren Sie von

mehr Info

Hotel Gotthard & Schnitzeria Hotel Gotthard mit dem Restaurant Schnitzeria

mehr Info

Trasse Steckborn Bei Trasse finden Sie ein breites Sortiment an

mehr Info

Fensterkitt – Computer Support im Seeland Biel Fensterkitt Computer Support,

mehr Info

Coin:Host – The Crypto Hosting Provider Dediziertes und virtuelles Server-Hosting

mehr Info
Search
Address:
Obere Zäune 16
Zürich
Zurich
8001
Switzerland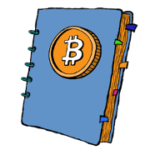 Unterstütze Coinpages