Atoomweg 50
Utrecht
Utrecht
Netherlands
3542 AB
Details

---

Are you nostalgic for the good old 8-bit Mario on the Nintendo NES or Super Nintendo? Have you always played the cool Nintendo 64 game at your friend's house or do you still regret having sold the Gameboy today?

At RetroNintendo you can still find the old Nintendo consoles and games today.
There is a wide range of new and used items for your video game nostalgia.

The history of RetroNintendoKaufen.de goes back 6 years. It all started when a youthful mood led to the purchase of a Nintendo 64 for the dormitory via an online marketplace. Meanwhile the hobby has got out of control and RetroNintendo has helped more than 10 000 customers all over Europe to experience their nostalgia!

Delivery time in Germany 2-3 working days for 4.95€ and free of charge for orders over 100€
To Austria/Switzerland delivery time 3-5 working days for 14.95€ and free from 150€

Unfortunately, payment with Bitcoin incurs additional transaction costs of 2%.

Map

---

No Records Found

Sorry, no records were found. Please adjust your search criteria and try again.

Google Map Not Loaded

Sorry, unable to load Google Maps API.
Related listings
No listings were found matching your selection. Something missing? Why not add a listing?.
Search
Address:
Atoomweg 50
Utrecht
Utrecht
3542 AB
Netherlands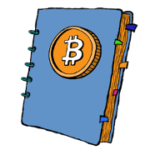 Unterstütze Coinpages