Bahrenfelder Steindamm 94
Hamburg
Hamburg
Germany
22761
Details

---

Roperockers – Longevity at the limit – clothes that rock your world!

Roperockers is an internationally registered brand that manufactures clothing and accessories exclusively in Europe and according to fair trade guidelines.

The founders of Roperockers come from the industrial climbing scene and (starting in 2007) have dedicated themselves intensively to the production of functional, nature- and people-friendly and durable goods.

Roperockers has adapted the cut of the clothing as closely as possible to the movements and environmental conditions required for climbing, sport and working with ropes.

A t-shirt is not just a t-shirt and a hoodie or cap is not just a fashionable piece of clothing.

Shipping costs in Germany €5,- Free shipping from €80,-.
Shipping costs to rest of Europe €15,-

Map

---

No Records Found

Sorry, no records were found. Please adjust your search criteria and try again.

Google Map Not Loaded

Sorry, unable to load Google Maps API.
Related listings
No listings were found matching your selection. Something missing? Why not add a listing?.
Search
Address:
Bahrenfelder Steindamm 94
Roperockers e.K.
Hamburg
Hamburg
22761
Germany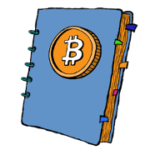 Unterstütze Coinpages