Heinrichshorst 1
Rogätz
Sachsen-Anhalt
Germany
39326
Details

---

Castle Heinrichshorst

Enjoy Castle Heinrichshorst for a teatime with sweets and hearty food for family, friends and colleagues. Teatimes can be booked for small groups between 16 and 28 people.

Castle Heinrichshorst offers the perfect setting for a magical wedding. Exclusive ceremonies, afternoon tea and dinner.

Have you ever slept in a magic castle? This is your chance!
A perfect hiding place for romantic souls, artists, visionaries and digital nomads.

Castle Heinrichshorst currently offers its guests access to a private unit on the first floor of the castle. It consists of a spacious bedroom with lounge chair and sofa, a small kitchen and a separate bathroom with shower, wash basin and toilet.

Castle Heinrichshorst Heinrichshorst 1, 39326 Rogätz, Germany

accepts Bitcoin, Ethereum and Waves

Map

---

No Records Found

Sorry, no records were found. Please adjust your search criteria and try again.

Google Map Not Loaded

Sorry, unable to load Google Maps API.
Search
Address:
Heinrichshorst 1
Rogätz
Sachsen-Anhalt
39326
Germany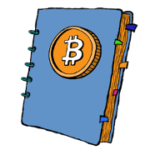 Unterstütze Coinpages