Auf dem Petrisberg 4, 54296 Trier
Trier
Rheinland-Pfalz
Germany
54296
Details

---

Serverbiz

At Serverbiz you can configure your server according to your own needs and make it available immediately.

All ATM services are activated automatically after receipt of payment and can therefore be used by you without annoying waiting time.

An effective and highly reliable protection against DDoS attacks (Anti-DDoS) is included with Serverbiz and the server location is in Germany.

Serverbiz is operated by Interserv One UG and has its own server farm in Frankfurt am Main. The offer includes vServers, Webhosting, KVM Root Server, Domains and Teamspeak Server.

You can rent the servers and pay with alternative coins (AltCoins). Also rent anonymously with Bitcoin.

Payment is made through Coingate, and in addition to Bitcoin, up to 50 other Altcoins such as Etherum, Bitcoin Cash and Dash are accepted.

Map

---

No Records Found

Sorry, no records were found. Please adjust your search criteria and try again.

Google Map Not Loaded

Sorry, unable to load Google Maps API.
Related listings
Prepaid Servers With prepaid servers you can buy your server

mehr Info

Victoreanum – The likeable gold house Victoreanum eG. is a

mehr Info

LiveJasmin LiveJasmin is a webcam portal. Here you can chat

mehr Info

Dipth Design dog collars At Dipth Design there are dog

mehr Info

Coinsbee Coinsbee is a platform for buying Bitcoin vouchers, gift

mehr Info

Samourai Wallet The Samourai Wallet is available for Android smartphones.

mehr Info

earea.de has been offering customised solutions in server technology for

mehr Info

The Wasabi Wallet is a Bitcoin Desktop Wallet for Microsoft,

mehr Info

Buy Bitcoin with cash Buying Bitcoin with cash is anonymous

mehr Info

Servershop24.de used Buy a server from a professional | Used.

mehr Info

Anonymously.io offers Anonymes Hosting an. All you need to register

mehr Info
Search
Address:
Auf dem Petrisberg 4, 54296 Trier
Trier
Rheinland-Pfalz
54296
Germany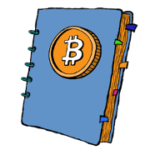 Unterstütze Coinpages