Bergstraße 24
Rudelzhausen
Bayern
Germany
84104
Details

---

Servershop24.de used Buy a server from a professional | Used. Tested. Delivered. |

All servers tested ✓ in stock ✓ ready for dispatch ✓ ordered today – delivered tomorrow!

Leasing or rental of used hardware?

This is possible with Servershop24:

Liquidity-saving alternative to purchase

Leasing or rental from €500 value of goods

Credit decision already on the same working day

Also for start-ups and partnerships

Servershop24 delivers worldwide. From €200,- order value free shipping within Germany and Austria and within the EU for €14,90 per order.

Map

---

No Records Found

Sorry, no records were found. Please adjust your search criteria and try again.

Google Map Not Loaded

Sorry, unable to load Google Maps API.
Related listings
Prepaid Servers With prepaid servers you can buy your server

mehr Info
Search
Address:
Bergstraße 24
Rudelzhausen
Bayern
84104
Germany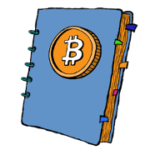 Unterstütze Coinpages