Storkower Str. 139B
Berlin
Berlin
Germany
10407
Details

---

ShopinBit carries over 2,000 articles from the PC gaming and notebook sector. Whether you need a graphics card from the latest RTX 2080 series, an immersive curved display or massive processing power with AMD's Threadripper processors;

ShopinBit has everything for cryptoheadz and gamers.

ShopinBit accepts Bitcoin, Lightning, DASH and Bitcoin Cash.
From 50€ order value the shipping is free – for all crypto currencies
Native support of DASH InstantSend and PrivateSend
DASHback: For every Euro spent you get 0.2 Cent back in DASH.
No customer account necessary: you still get all the advantages!
No tracking: ShopinBit only asks you for the minimum information necessary to send you your order.
No payment service providers: only real transactions via the block chain

Delivery to Germany within 1-2 working days
All advantages can be used without a customer account!
ShopinBit only accepts crypto currencies:
No collection of bank data
No data collection rage
Fast and secure shopping via SSL encryption and block chain

Native support of DASH InstantSend and PrivateSend

Map

---

No Records Found

Sorry, no records were found. Please adjust your search criteria and try again.

Google Map Not Loaded

Sorry, unable to load Google Maps API.
Related listings
No listings were found matching your selection. Something missing? Why not add a listing?.
Search
Address:
Storkower Str. 139B
ShopinBit.de,
Berlin
Berlin
10407
Germany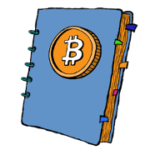 Unterstütze Coinpages