Prenzlauer Allee 24
Berlin
Berlin
Germany
10405
Details

---

Soulobjects has a shop in Berlin and runs an online shop where you can pay with Bitcoin via Bitpay.

The selection of products ranges from vintage & antique furniture, home & body fragrances, traditional grooming & shaving tools, beards, accessories, tattoo related art & products, spirits & fashion.

When selecting brands, suppliers, craftsmen, manufacturers and resellers, SoulObjects tries to apply a strict code of conduct.
It must be a work of art for SoulObjects.

Unique objects, originality, originality, quality, design, tradition, craftsmanship, craftsmanship, ingredients, the soul behind a product, value, ethics, availability and packaging.

Map

---

No Records Found

Sorry, no records were found. Please adjust your search criteria and try again.

Google Map Not Loaded

Sorry, unable to load Google Maps API.
Search
Address:
Prenzlauer Allee 24
SOUL OBJECTS,
Berlin
Berlin
10405
Germany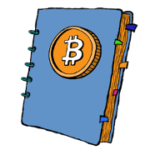 Unterstütze Coinpages