Königsborner Str. 26A
Biederitz
Sachsen-Anhalt
Germany
39175
Details

---

Stop Hair Loss was established in 2012 with the aim of making scientifically proven products against hair loss accessible to people with hair loss. There are many products on the market that are said to be the best solution against hair loss. Unfortunately, this is often not the case and the consumer pays a lot of money for a product that does not work or hardly works at all.

The products that stop hair loss for hair loss are FDA approved, have been clinically tested or contain ingredients that have been shown to have a positive effect against hair loss. As a result, stop hair loss customers know that the products keep what they say.

Stop Hair Loss delivers to Germany, Austria and Switzerland for €2.95 shipping costs and free shipping for orders over €35.

Payment via Bitcoin is free of charge. If you choose Bitcoin as your payment method, your order will be paid and processed immediately.

Map

---

No Records Found

Sorry, no records were found. Please adjust your search criteria and try again.

Google Map Not Loaded

Sorry, unable to load Google Maps API.
Related listings
No listings were found matching your selection. Something missing? Why not add a listing?.
Search
Address:
Königsborner Str. 26A
Biederitz
Sachsen-Anhalt
39175
Germany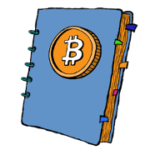 Unterstütze Coinpages