Moltkestraße 123-131
Köln
Nordrhein-Westfalen
Germany
50674
Details

---

Sugartrends is an online marketplace where numerous local boutiques present and sell their own special products online to an international audience.

As a platform, Sugartrends can, on the one hand, help these special small shops to remain profitable in the fierce online competition and, on the other hand, help each city to maintain its local character – instead of replacing boutiques and small shops with large chains.

One of the basic ideas of Sugartrends is that it becomes the online extension of every local business.
Sugartrends does not want to represent individual designers or manufacturers in order to reduce the profit margin of local retailers. Therefore Sugartrends is not the seller of the products, but the shops themselves.

Sugartrends allows you to shop comfortably on your computer or smartphone, where you can pick up the products yourself or have them delivered. If you have questions about quality, shipping or other points, you can contact the shop owner directly.

Sugartrends offers shopping in local independent shops from all over the world.

At Sugartrends, the owners of the local shops present themselves and their products, so that you can shop locally from home anywhere in the world – from Berlin to Paris to New York and in many other cities with just one click.

Discover the most beautiful shops in the world at Sugartrends, united in one special place. From Berlin to Paris to New York, at Sugartrends you can find just the right thing in over 500 shops from 100 cities.

You can search by cities & regions or by categories. The categories include Fashion & Beauty, Bags & Accessories, Jewellery, Home & Design, Food & Drink and Art.

You can order the desired products online and pick them up in the shop yourself or have them sent to you. Within Germany shipping is free of charge from €75,-.

You can pay at Sugartrends and the over 500 shops with Bitcoins, Ethereum, Dash and other crypto currencies. Payment with crypto currencies is only possible when ordering online. Crypto payment is not always supported for in-store payments.

Map

---

No Records Found

Sorry, no records were found. Please adjust your search criteria and try again.

Google Map Not Loaded

Sorry, unable to load Google Maps API.
Related listings
Dipth Design dog collars At Dipth Design there are dog

mehr Info

SatoshiGoods – Bitcoin T-Shirts in highest quality Cryptowear to HODLN.

mehr Info

Atelier Nabo Gass. The artist Nabo Gaß has dedicated himself

mehr Info

BlockchainHotel The BlockchainHotel is part of the Unperfekthaus with hotel,

mehr Info

juwelenmarkt de – JEWELLER up to 75% UNDER VALUE: Diamond

mehr Info

Mavie Jewelry Store The Mavie Jewelry Store offers jewellery and

mehr Info

Soulobjects has a shop in Berlin and runs an online

mehr Info
Search
Address:
Moltkestraße 123-131
Sugartrends GmbH,
Köln
Nordrhein-Westfalen
50674
Germany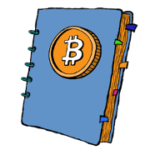 Unterstütze Coinpages