Scholtzstraße 6
Reinbek
Schleswig-Holstein
Germany
21465
Details

---

Supermarkt24 – a term that stands for customer friendliness, quality and reasonable prices.

Shopping at Supermarkt24 offers customers everything they need for everyday life: Food, drugstore articles, stationery, beverages, household goods and much more.

The refrigerator is filled simply, quickly and easily at the click of a mouse.

The food delivery service brings the desired goods to the front door by parcel service – and of course, care is taken to ensure that the food delivery service delivers the parcel in perfect condition right from the packaging stage. In this way, the best quality comes directly to your home.

The idea of sending food to customers via the Internet was already launched in 2013. At that time as online shop for the parental Edeka market in Hamburg under edeka-lebensmittel.de.

Since December 2017 under Supermarkt24h.de with delivery throughout Germany and to over 20 neighbouring European countries.

In the online shop you will find all the products you need for everyday life – and a little more. Food, drugstore items and household goods are easy to find, as are electronic goods, stationery, tobacco products and much more. Promotions and special offers also have their firm place in the online shop, so that no bargain is missed.

At Supermarkt24h you can pay via the service provider Bitpay using Bitcoin. As soon as you click on "Order subject to payment" you will be forwarded to the payment process. Here you have the opportunity to scan the QR code that appears on the payment page via your smartphone or tablet or use the "Pay with Bitcoin" button to complete the payment process.

Map

---

No Records Found

Sorry, no records were found. Please adjust your search criteria and try again.

Google Map Not Loaded

Sorry, unable to load Google Maps API.
Search
Address:
Scholtzstraße 6
Food & more Company GmbH,
Reinbek
Schleswig-Holstein
21465
Germany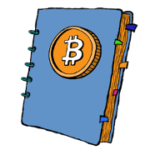 Unterstütze Coinpages