Altenmarkt 183
Fürstenfeld
Steiermark
Austria
8280
Details

---

Technikware.at – worldwide electronic goods at top prices!

As an importer of products from renowned, international manufacturers, you will find high-quality electrical products at unbeatable prices at Technikware.

Technikware.at

offer smartphones, smart watches, tablets and light bulbs. Secure payment, fast shipping and competent customer service are guaranteed!

Technical goods: Smartphones, tablets, smartwatches & light bulbs

Top products at top prices

You don't know the new OnePlus 5, Doogee or Kingzone? At

Technikware.at

there are powerful smartphones which are not available everywhere, but which are nevertheless convincing in terms of workmanship, design and range of functions. Even tablets like MegaTAB or WindowTAB do not have to hide behind products of well-known brands. In the case of technical goods you will be familiarised with favourable alternatives.

Secure payment – fast delivery

For all products you have different possibilities of payment at Technikware.at. Whether as purchase on account, immediate bank transfer, direct debit, credit card, PayPal, advance payment, Bitcoin or cash on delivery – you pay as you please. From an order value of 50 Euro you even save the shipping costs.

Mail order centres in Austria, Germany and Great Britain guarantee fast delivery. Sent if available

Technikware.at

Your order within 24 hours. You do not have to pay customs duties or import taxes. All products are guaranteed for 12 months. If you do not like it, you have the right to return it within 14 days.

Map

---

No Records Found

Sorry, no records were found. Please adjust your search criteria and try again.

Google Map Not Loaded

Sorry, unable to load Google Maps API.
Related listings
No listings were found matching your selection. Something missing? Why not add a listing?.
Search
Address:
Altenmarkt 183
Fürstenfeld
Steiermark
8280
Austria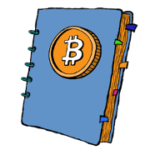 Unterstütze Coinpages